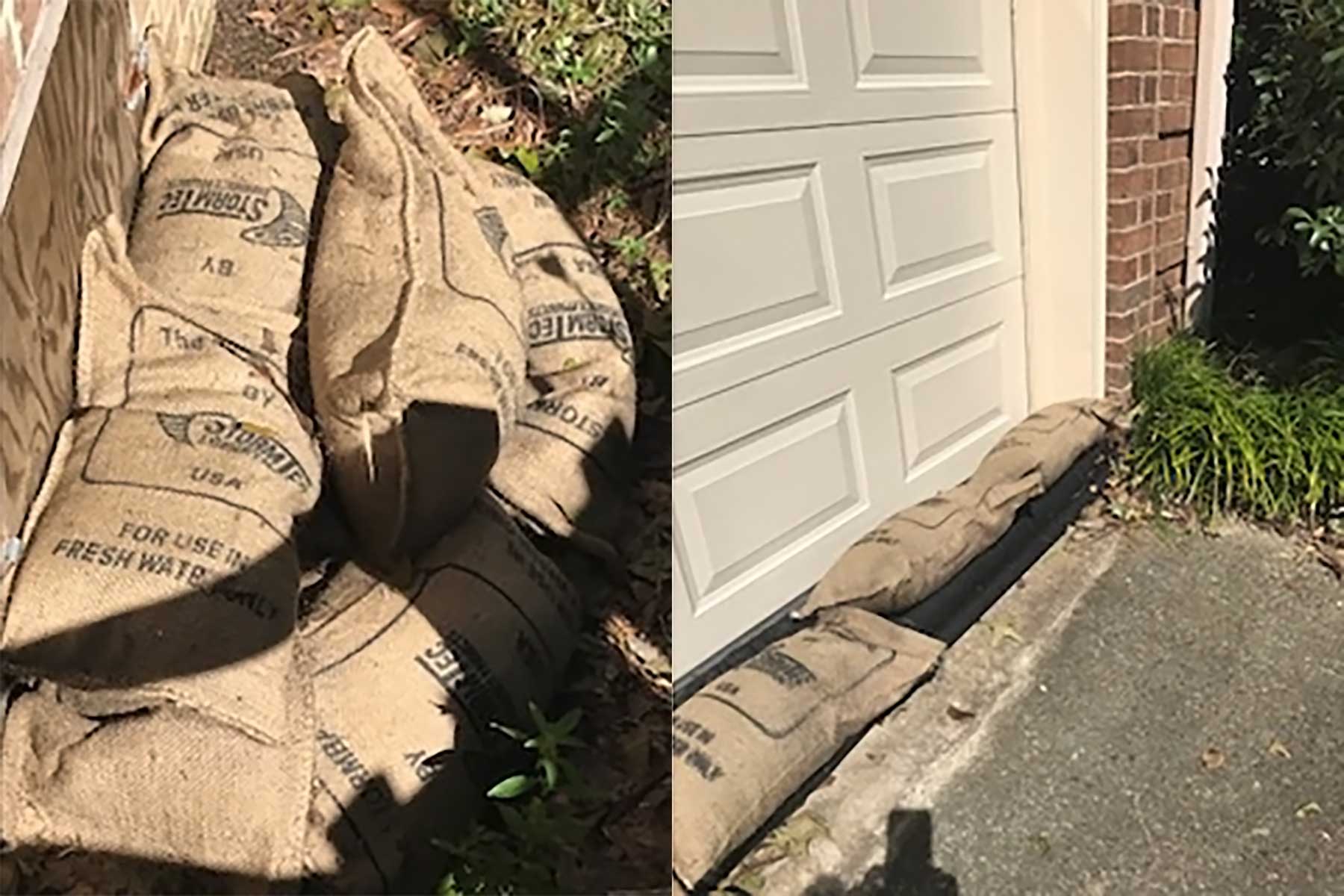 "
In the past two years, we have experienced Hurricanes Matthew and Florence.
Stormbags have been helpful with water control and absorption. The boxes are easy to store in preparation for rain. I leave some in the yard to reduce erosion. Slowing the water flow enables our pumps to handle the volume of water more effectively. I have never used enough to stop flooding but will continue to use this very helpful product. Thank you."
—Karen
Thank you, Karen, for sharing these images with us. We are glad to hear you're doing well and that the
StormBags
 did their job.